Addiction treatment marketing is a complex and sensitive subject. On the one hand, the substance abuse professionals (SAPs) want to ensure that the facility is at full occupancy and generates profits. But on the other hand, they need to be keen to use ethical marketing strategies to protect the rehab's reputation. SAPs also have to overcome the stigma of mental health and addiction disorders among the general public and contend with the unrelenting competition.
More than 20 million adults deal with substance use disorder every year in the US alone. But only 10% of this number enrolls in one of the 15,000+ substance abuse facilities in the US. This is a massive market for rehab centers and plenty of competition to deal with.
Any future-focused company presented with such an opportunity and competition would beef up its marketing strategies to increase visibility, build trust, display a unique selling point, and attract more leads. However, the process isn't usually as straightforward with addiction treatment facilities. Even with a massive marketing budget, these centers still encounter a range of challenges. Some of the biggest ones include:
Stigma and the need for anonymity
Lack of trust
Success and relapse
Lack of resources (time/money/people)
Lack of proper SEO strategies
Poor generation and delivery of content
Steep competition
Lack of proper strategies to stay connected with alumni
Lack of consistency in executing marketing activities

Digital marketing challenges facing drug rehabs
Google Ads Policy
Google Ads is a popular marketing tool in the $42 billion addiction treatment industry. Many treatment facilities depend on Google searches to attract patients from different parts of the country. Their strategy always includes paid advertising that places their websites at the top of the search pages when a prospect searches for a phrase like "rehab centers near me" or "addiction treatment facilities."
But in 2017, Google stopped selling ads related to those searches. In the ensuing months, addiction treatment centers saw a 96% decline in their search advertisement reach. All centers were equally penalized, irrespective of the quality of care. The Google Ads policy is one of the biggest challenges for drug rehab marketing online. This is because many patients and families rely on the internet to find treatment centers.
Recently, Google announced a way for quality providers to resume their pay-per-click advertising while sieving out the bad players. Today, qualified addiction treatment centers can apply for certification to advertise online. The certification ascertains that all treatment centers that appear on search results have a team of well-trained and licensed experts who comply with best practices and local laws and are transparent on their services.
Poor generation and delivery of content
Content plays a critical role in drug rehab lead generation strategies. SAPs need to create quality content and do so regularly and consistently. But with many tasks and duties to handle, and limited time, a substance abuse professional may have a hard time keeping up with the content demands. Besides, content creation needs creativity, experience, and time. While the SAPs may be experts in the subject matter, they may not know precisely how to create quality content that ranks high on the search engine results pages.
Content that's informative, thorough, and well-optimized for relevant keywords can increase a rehab's search ranking. It can also boost organic click-through rates. In fact, small rehab centers that create quality content regularly get 126% more lead growth than those without. A 2016 Pew Research Center study reveals that consumers turn away from the TV as the primary source of their information and news. According to the survey, almost 50% of 18-49 year-olds get their information online.
Lack of proper strategies to stay connected with alumni
Keeping in touch with alumni can be a great way to monitor them and ensure they are leading a drug-free life. It can also help prevent relapse, or address it as soon as it happens. However, since most rehab centers don't have adequate resources, they may not manage to stay connected with alumni, especially in the long-term. This doesn't pain a good picture to the prospects. Some SAPs try to share content on social platforms, but there's never a guarantee that all alumni will see it.
It is easier to reach alumni through mobile phones and emails. Emails provide a consistent opportunity to share content from blogs, keep alumni up to speed on upcoming events like addiction conferences, etc. It is a healthy marketing mix because it allows SAPs to educate and inform alumni and patients and drive traffic to the blog simultaneously.
Again, when prospects and alumni are engaged, they are more likely to post favorable reviews online or speak highly of the rehab center. According to HubSpot, referrals have the third-highest lead-to-client conversion rate after SEO and direct traffic.
Lack of trust
People want to know that they can trust a rehab center before enrolling in their loved ones. A study shows that 46% of those interested in rehab services would deliberately avoid a rehab facility if they don't find any reviews of their services. Reviews and testimonials from past clients and industry leaders are an excellent source of information and they often help clients make an informed decision.
When an addiction treatment provider doesn't have an effective way to connect with alumni, they may not have strong ambassadors for their brands. They will also not have great reviews. Without online reviews, prospects might assume that the treatment center is not transparent or that it is not reputable.
At the same time, some clients might form a wrong impression of rehab if they happen to come across negative reviews – especially around relapsing and stuff. They may not understand that relapse is part of the recovering process and that 40 to 60% of all recovering patients will eventually relapse.
Success and relapse
The chronic nature of addiction means that some recovering patients will return to using substances after an attempt to stop. Relapse can be part of the process. According to the National Institute on Drug Abuse (NIDA), the relapse rates are similar to those of chronic medical illnesses like asthma and hypertension.
A comparison of relapse rates between substance use disorders and other chronic illnesses by NIDA shows that 50 to 70% of hypertension and asthma patients relapse. In contrast, 40 to 60% of substance abuse patients relapse. But rehabs with high relapse rates suffer from reputation problems. Clients believe that addiction treatment centers with fewer recurring patients are more dependable than those with high recurring rates – which makes sense.
And considering how common relapse is, there is a higher chance that patients seeking treatment have already relapsed after an attempt to stay sober. So, some of them aren't usually confident that the treatment will work this time around. For this group, addiction treatment can seem like a wasted effort.
Stigma and need for anonymity
Addiction is a complex brain disorder. But the general public still tends to blame patients for their disease. In one study by Johns Hopkins Bloomberg School of Public Health, the public tends to have negative attitudes towards individuals with substance use disorder than those dealing with mental illnesses.
Sadly, patients who experience stigma around their drug use are less likely to look for treatment, leading to social, medical, and economic impacts. According to the NIDA, the costs linked to untreated addiction (including those related to lost productivity, criminal justice, and healthcare) amounted to over $600 billion annually. They may also be reluctant to seek rehab centers online or engage with addiction treatment websites or brands on a social platform for fear of judgment.
Perceived stigma can affect different aspects of a patient's life. The chronic stress of discrimination may affect their social and mental health. This makes it even harder for them to reach out for healthcare or treatment. They're also more like to conceal their habits from caregivers to avoid drug shaming and stigma.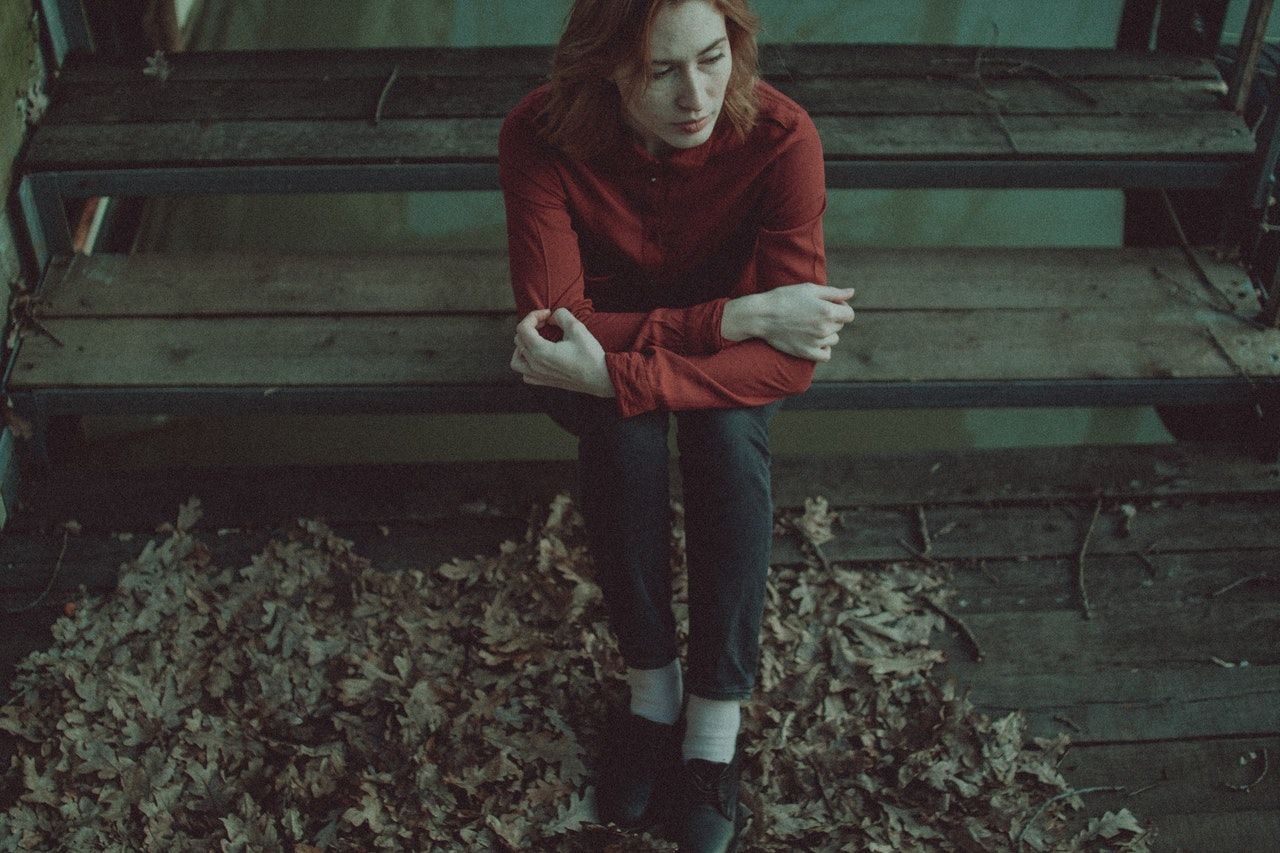 Not having a clear SEO strategy
The biggest advantage of search engine optimization for rehab facilities is increased visibility. A well-optimized rehab website will rank higher on search results. The higher a page appears, the more likely it is to be clicked. According to Advanced Web Ranking study, the top five results accounted for 67.6% of all organic clicks. The last five (still on the first page) get on 3.73% of all clicks.
Drug rehab SEO marketing is the best inbound marketing strategy. But with rehabs across the country targeting the same set of keywords and audience, it is becoming tougher to run a successful marketing campaign. Add that to SEO mistakes like not fixing broken links, low-quality content and pages, wrong keywords, a poor social media presence, unresponsive designs, with slow speeds and it all gets out of hand. Again, since SEO is a business on its own, it is harder for rehab experts to juggle between their core duties and to run a successful SEO marketing.
Competitive landscape
Estimates by Marketdata show that the addiction treatment industry will be worth $42 billion in 2020. That value will increase at an AGR of 5.2% to reach $53 billion by 2025. Most of this funding comes from the state – though insurance coverage is increasing. The numbers are promising for investors in the industry. But the large chains are giving the small operators a run for their money. According to one report, the top nine treatment chains capture about $1.38 billion in revenues and run 214 rehab centers. In 2018, private for-profit facilities treated 1.36 million patients and garnered $13.9 billion.
Small and mid-sized rehabs and those that are just getting started may not have as many resources as the well-established ones. They may also lack the posh amenities, activities, and facilities that the high-end treatment facilities have. This places them at a disadvantage, especially when they're targeting the same client.
On top of that, the lack of adequate resources might mean not being able to keep up with the latest trends, hire high-end professional services or implement effective marketing campaigns that will help them stand out in the market.
If you are out to operate an ethical, results-driven, evidence-based addiction treatment program, we want to help you.
Drew is Head of Content Redbear Films where he leads the charge in emerging media, creative and, of course, wizardry. Embracing today's media landscape of real-time data, co-creation with consumers, branded entertainment, and almost limitless channel combinations, Drew is pioneering exciting new ways to develop lasting conversations between brands and consumers.