Marketing Solutions for
Senior Care Facilities
Creating a successful marketing plan for senior care facilities requires specific and direct experience in the industry.
---
Marketing Solutions for Senior Care Facilities
Creating a successful marketing plan for senior care facilities requires specific and direct experience in the industry.
---
Senior care is an important decision that many people are forced to make when it comes to caring for their elderly family members. Creating a successful marketing plan for your nursing home or assisted living facility requires specific knowledge of the wants and needs of families when they seek care for the eldest members of their family. According to the AARP, there are over 15,600 nursing homes serving roughly 12 million people in the United States. With these numbers constantly growing, how are your potential clients going to find you?
Competition in the senior care market is at an all-time high. With life expectancy rates climbing and a growing elderly population, demand will only increase in the near future. Much like other health care services, nursing homes and senior living centers face many unique marketing challenges.
Privacy and ethics: key factors for those seeking
long term care for senior citizens.
Most of your potential customers will spend a lot of time researching the best, affordable senior care facilities before they ever reach out to you. Due to the inbound nature of your potential clients, it will greatly benefit you to focus your marketing efforts with reputation management and accessibility. This will help people searching for senior living arrangements to find the information they are looking for. Senior care is a sensitive topic for a family, so most of your potential clients will call your facility once they are ready for more information about your long term care services. Inbound marketing efforts are important for senior care facilities. Making sure you have informative, compassionate staff answering these calls is crucial.
Your website is more than just an online brochure about your assisted living facility. Your online presence is a powerful lead generation tool that can only be optimized with the right digital marketing plan in place. People do more than just perform a Google search these days. They will often pour through your reviews on Google, Facebook, Yelp and other websites to glean as much information as possible about your business before they will ever call. Search engine visibility and search engine optimization (SEO) are still important, but there is so much more at play in today's assisted living market.
A Comprehensive Marketing Strategy for Senior Care Facilities.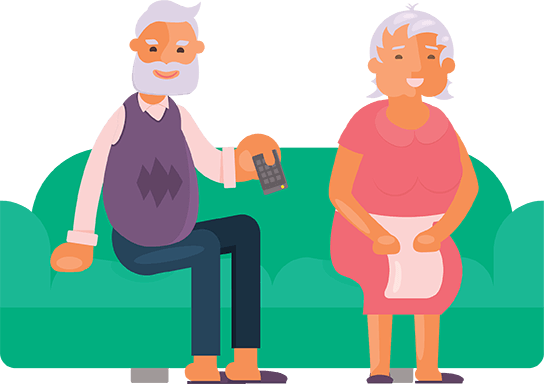 Anticipating your prospective resident's needs is essential to formulate a comprehensive marketing strategy for your assisted living facility or nursing home. In the health care industry, it is extremely important to be viewed as a trusted source of information. Helping answer your potential customer's questions before they call you will greatly enhance their overall experience and help you build a foundation of trust with them. Safety and reliability are key motivators your potential clients will expect from someone in the senior care industry. Therefore, you will want a valuable content marketing strategy in place to meet these needs.
At Valid Resource, we have developed a comprehensive marketing strategy for nursing homes and assisted living facilities. Our efforts focus on search linguistics that will help identify consumer behavior and search patterns in your local area. This is so much more than just increasing your ranking in the search engine results pages. SEO has evolved to encompass more than just keywords and backlinks. Today's online marketing potential requires a much broader form of strategies and techniques, encompassing traditional marketing efforts with social media marketing and successful content strategy.
Google My Business, Google Maps and social media marketing can help build brand awareness and trust signals.
Appearing in local search results is key to getting your nursing home or assisted living facility noticed by your potential customers. Online, there is a multitude of websites, listing services, and advertising platforms available as a resource for your senior living facilities. Each location should have an updated listing on Google My Business that will incorporate Google Maps and other valuable information to help people locate facilities in their local area. Using this listing format can rapidly move your senior living facility to the first page of a Google search. An effective Google My Business listing can increase phone calls, visits to your website and can help drive foot traffic to your physical locations.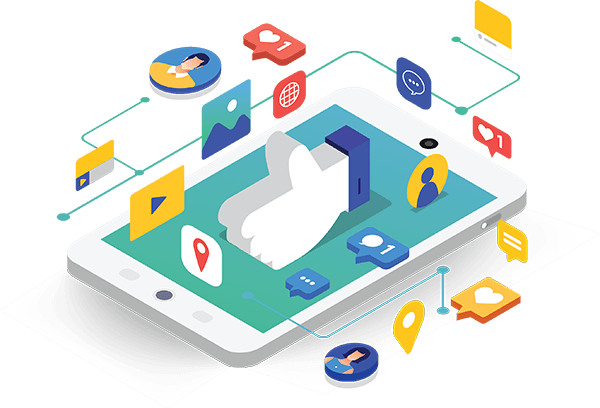 Your social media platforms are a great place to connect with your local community as well. Facebook, Instagram and even YouTube are great tools to help build brand awareness and visibility to your potential customers. While most elderly people may not use social media sites regularly, odds are that their family members do. A variety of factors play into the decision making process and senior living arrangements are often times a decision that is made by another family member. If you have neglected these types of websites and their marketing potential, perhaps now is a good time to check your reviews and overall presence on social media..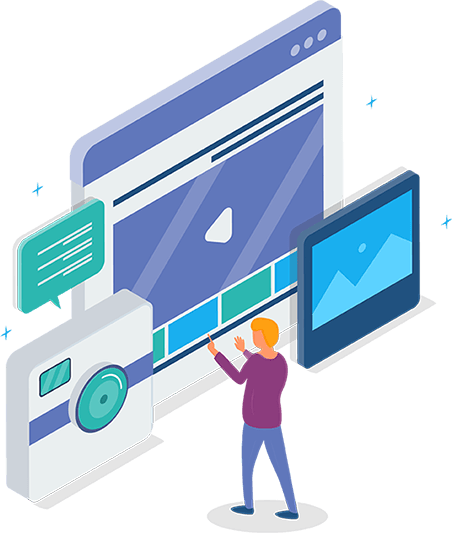 Using blog posts and strategic content marketing strategies will help build trust in your brand.
Establishing trust is a primary goal at Valid Resource. When people begin researching assisted living facilities online, they are looking for people they can trust to care for the most vulnerable members of their family. They are expecting to find nursing homes that exemplify an authority in senior care and assisted living. Regularly updating your website by creating informative, helpful blog posts is a great way to demonstrate your knowledge and quality of care for your clients.
Creating effective content for your website can pull in new visitors and help your facility get noticed. Demonstrating expertise in the field of senior care will greatly assist in establishing trust with your target audience. Many people who have just began searching for an assisted living home do not know much about the industry. Hosting a blog on your website with informative and compassionate content will greatly assist them in their efforts to find the best possible senior care for their loved ones.
Data-Driven Content Solutions
At Valid Resource, we provide a wide variety of data-driven content solutions with measurable results. We will strategically formulate your content to be utilized across all marketing platforms. Blogs, videos, podcasts, social media management and Google Ads are all methodically created with your customer's needs in mind. We strive to help people who help people to live a better life. We have been building businesses since 1989. Valid Resource will work with your senior care facility to grow your brand, create new leads and fill your census, so you can focus on what you like to do most: caring for others. To find out more information, schedule a call with us today. We would love to help you achieve your goals.
Valid Resource is owned and operated by Redbear Films. We have been building businesses since 1989. We work together to grow your brand, gain new leads and ultimately get people who need your help find you. We formulate a comprehensive plan to diversify your marketing efforts, all to help keep your census up.
Find out if we're a good fit together and call: 323-524-0528