E-commerce is an increasingly appealing option for businesses. In 2019, the global e-commerce sales amounted to over 3.5 trillion USD, and the number is set to grow beyond the 6.5 trillion USD mark by 2023. This means more than one in every $5 spent will be carried out online in the next three years.
Just who are the biggest players running the online shopping world? In this article, we'll highlight the top 10 e-commerce businesses of 2020. 
Amazon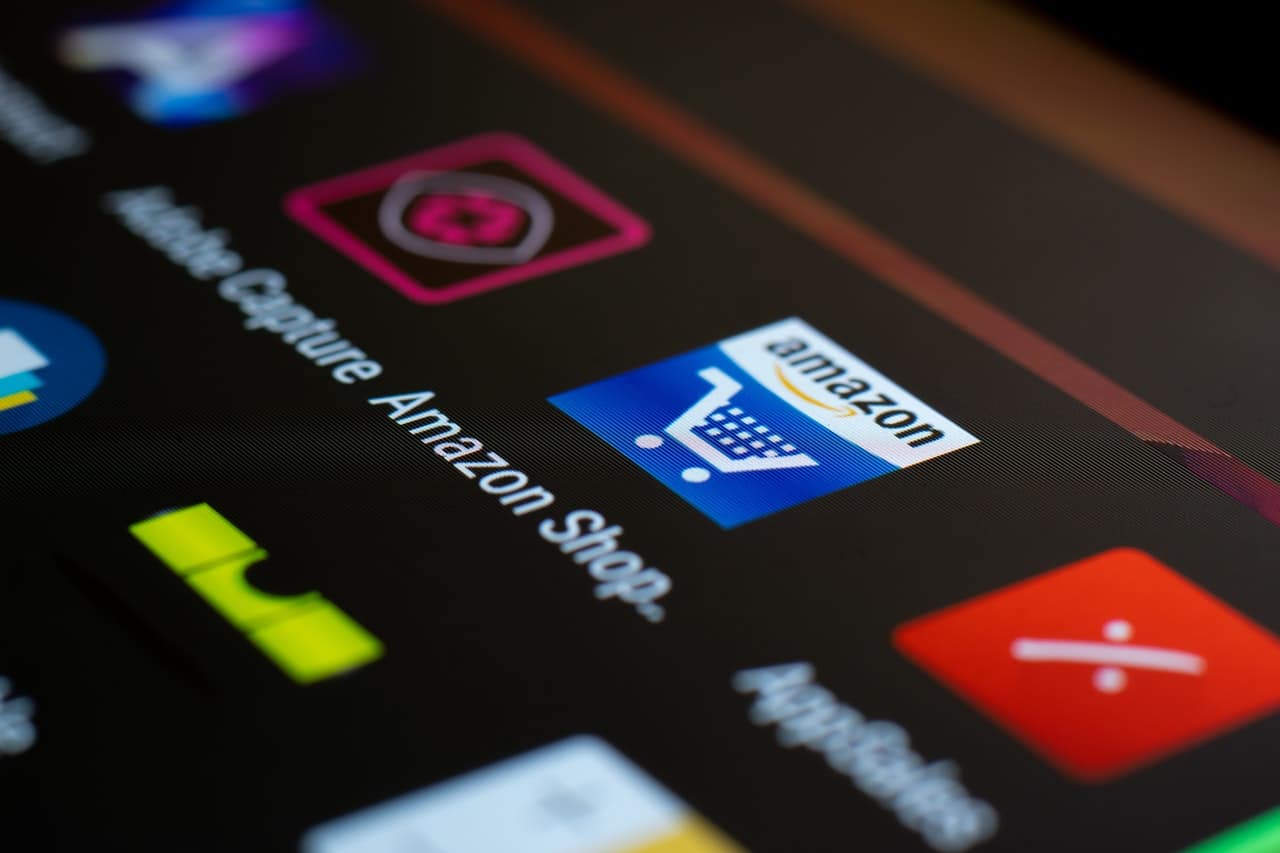 Founded: 1994, Bellevue, Washington, US
Founder: Jeff Bezos
Monthly visits: 5.7B
Market Cap: 1.645 trillion USD
Amazon is arguably the largest and most popular e-commerce business in the world. It is the one-stop-shop for all online retailing needs, providing a broad range of electronic commerce, computing services, and groceries. It also offers digital content, including everything from horror movies, original TV shows, songs, and albums of 2020. The online giant started as a bookstore but later grew exponentially to become a multinational conglomerate and one of the top 10 e-commerce businesses of 2020. In 2019, Amazon's net revenue amounted to 280.5 billion USD, with over 50% of all retail sales in the US alone. The record figure came from online sales of vast products on the site, AWS activities, third-party sales, subscription services, among other undertakings.
Alibaba Group Holdings
Founded: 1999, Hangzhou, China
Founder: Jack Ma
Monthly visits: 881M
Market Cap: 795.4 billion USD
Alibaba is another top e-commerce business of 2020, providing core commerce, digital media & entertainment, cloud computing, and innovation initiatives. Initially, the company started as a B2B e-commerce portal that connects Chinese manufacturers with international buyers. But it later expanded to include C2C and B2C services. In 2020, Alibaba Group's net income amounted to 140.3 billion Yuan, with China's e-retail accounting for 65% of its revenue. The online store generates most of its revenue from merchants through a range of online marketing services, selling products, membership fees, commissions on transactions, customer management services, and software service fees.
Jingdong (JD)
Founded: 1998, Beijing, China
Founder: Liu Qiangdong
Monthly visits: 334M
Market Cap: 121.1 billion USD
Our list of top 10 e-commerce businesses of 2020 wouldn't be complete without mentioning JingDong. Jingdong is another largest e-commerce marketplace in China, giving Alibaba a run for its money. It stands out for many reasons, but the main ones are rapid growth and cutting-edge technology investments. From mobile devices to drones and so on, JD.com is a big player in new technologies and innovation. In 2019, Jingdong reported net revenues of 82.9 billion USD, which is more than Alibaba's.

Rakuten, Inc.
Founded: 1997, Arkansas, US
Founder: Hiroshi Mikitani
Monthly visits: 115M in 2020 Q2
Market Cap: 14.59 billion USD
If you are a sports fan, you're no stranger to Rakuten because it has its logo on FC Barcelona's and Golden State Warriors' jersey. Rakuten is a top Japanese e-commerce company. It runs the largest online bank in Japan, in addition to credit card payments and online shopping. Cumulatively, this giant marketplace runs 70 businesses, including Viber. Many like to refer to Rakuten as the "Amazon of Japan" – which makes sense, considering 90% of online users in the country have an account on the platform. Rakuten offers a platform for individuals and small businesses to buy and sell solutions. And with global transactions rising to 12.9 trillion Yen, it's easy to see why Rakuten is one of the top 10 e-commerce businesses of 2020.
Wal-Mart
Founded: 1962, Arkansas, US
Founder: Sam Walton
Monthly visits: 469M
Market Value: 77.52 billion USD
With hypermarkets, grocery stores, and department stores in over 70 countries, including the US, Canada, and Mexico, Wal-Mart is not your average brick and mortar store. It is the world's largest retailer and private employer. Growing from a small business, (a single nickel and dime store in Bentonville, Arkansas) they have grown exponentially since their stock became public in 1970. Walmart has become a household name across the United States and the world, du partly to a successful brand-management strategy. Their name has become somewhat synonymous with low prices. Today, their e-commerce marketplace sells a wide range of products, including electronics, auto-parts, home equipment, medicines, and even clothes. In 2019, Wal-Mart generated net income revenue of 14.9B.
 
Home Depot, Inc.
Founded: 1978, Atlanta Georgia, US
Founders: Bernard Marcus, Arthur Blank, Ron Brill, Pat Farrah, Kenneth Langone
Latest market value: 50.5 billion USD
Home Depot is the leading home improvement retail chain in the world. It has over 2,200 stores in the US, Canada, and Mexico, employing about 400,000 people. The retail giant makes about 90 billion USD annually from supplying construction products, tools, and services. In 2019, the company generated net income revenue of 11.2B USD.
eBay
Founded: 1995, San Jose, California, US
Founder: Pierre Omidyar
Monthly visits: 1.6 B
Latest market value: 36.46 billion USD
Founded in 1995, eBay is one of the top 10 e-commerce businesses of 2020 and the oldest shopping platform. It is a global business that allows people to buy and sell a vast range of products or services worldwide. eBay is mainly a consumer-to-consumer e-commerce marketplace that drives revenue through marketing services and transaction fees. But it has a range of product categories that cover just about anything – including electronics, apparel, furniture, etc. Like Amazon, eBay carries a comprehensive inventory of movies of 2020 and songs of 2020, among other digital content. In 2019, its annual net revenue was 10.8 million USD. Unlike Amazon, Alibaba, and other e-commerce marketplaces, eBay's bidding feature allows people to bid on a product.
Zappos
Founded: 1999, Las Vegas, Nevada, US.
Founder: Nick Swinmurn
Market value: 2 Billion (2015)
Zappos is one of the top e-commerce businesses of 2020, known for the best customer service in the globe. It is a leading online retailer of footwear, shoes and apparel with net sales of about 537 million USD in 2018. The company was founded with a primary goal of wowing clients with first class customer support with no strings attached. As part of their mission, the company only hires qualified applicants who display exceptional character.

Flipkart
Founded: 2007, Singapore
Founders: Sachin Bansal and Binny Bansal
Latest market value: $8.3 Billion
Based out of Bengaluru, India, Flipkart is a Singaporean online marketplace that was founded by students who were former Amazon employees. Like Amazon, Flipkart started as an online bookstore. But after securing its place in the Indian market, it expanded its operations to apparel, electronics, and other retail products and services. Flipkart is Wal-Mart's most recent e-commerce investment after the American retail giant acquired it for 16 billion USD and became 77% stakeholder. In 2019, Flipkart reported a revenue amount to about 436 billion Indian rupees.
Zalando
Founded: 2008, Berlin, Germany
Founder: Rocker internet
Visits: 700 million every quarter
Zalando is a Berlin-based e-commerce company and a one-stop-shop for everything fashion. As one of the top e-commerce businesses of 2020, Zalando focuses on selling fashion apparel worldwide and has about 1500 known brands for clothing, shoes, and fashion. It also offers vouchers, coupons, gift cards, and online sales that help draw millions of global users. In 2019, Zalando generated about 6.84 billion euros.