If you are reading this, I don't need to tell you that surviving in the drug and alcohol addiction rehab market has been tough over the past few years. The government's crackdown on shady rehab centers and their advertising have made it extremely difficult for those facilities who truly provide a live saving product to reach people who need them. But when you have a $35 billion market, and that's the value of the addiction treatment market, you are going to attract a few rotten apples – in this case – a truckload.
Watch the video or read the article below.
After this story was published in the Verge during September of 2017, Google suddenly announced that it was no longer accepting ads for rehab centers. It seemed crooks were using AdWords to snare addicts with healthy insurance policies and then selling those patients to the highest bidding treatment centers. Body brokering. This practice was so prevalent that even legitimate facilities were partaking in the process because it was the easiest way to fill their facilities. Unfortunately, there were far too many shady facilities using this practice to defraud insurance companies, and worse, the addicts themselves. The federal government finally passed, 18 U.S.C. § 1347. Health Care Fraud law and a system that the "good", the "bad" and the "ugly" used to fill their census, was suddenly gone.
No longer could facilities fill their beds through call centers who used Google Ads to find patient leads.
These same drug rehab facilities were no longer allowed to advertise on Google either. The well of patients dried up -- instantly. At the recent California Addiction Conference in Costa Mesa, the roundtable stated that over 600 beds had disappeared in Los Angeles County in the last 6 months alone. Rehab centers had lost their avenue to find patients.
Now, some might argue, and rightly so, that this is good for the industry because it will weed out the crooks as well as the weaker facilities. This may be true, but there are many effective and ethical drug rehab facilities that are unable to create a successful marketing plan quickly. Traditional marketing plans take time, resources, and often 3rd party marketing firms. And let's face it, there are crooks in that industry too.

Google turned to Legitscript to help them vet anyone wanting to advertise drug and alcohol addiction treatment on their platform.
Back to Google. In an attempt to regulate their own behavior, the behemoth turned to LegitScript – a Portland based company who helped clean up big pharma advertising. You can read the press release here. This is a huge company that is now dealing with thousands of mom-and-pop treatment centers. Information is hard to come by and the process has been agonizingly slow. Also, the certification process has been bled out at a snail's pace, with no reasoning as to who gets served first. The process has been frustrating for many. Until a legitimate facility receives their certification, they have to wait and watch as Google serves up 5 ads of their competitors, followed by .gov listing before anyone can reach their organic search results. You can read Google's changes to their policy here. Currently, the addiction treatment rules apply to in-person facilities, crisis hotlines and support groups. There are currently no plans to certify sober living houses or call centers.
LegitScript evaluates each treatment provider on 15 different criteria. These include license and insurance verification as well as criminal background check of owners and key staff. Along with the $995 application fee and an additional $1,995 yearly fee, facilities must provide written policies and procedures that demonstrate a commitment to best practices. To learn more about LegitScript Certification and submit an application, visit LegitScript's website.
Instead of sitting around and moping, the smart drug rehab centers are getting ahead of the curve are turning to traditional and not-so traditional marketing techniques to get their facilities noticed by people who need their help. OTT television, blog content, video channels, podcasts, community events, Facebook groups and radio spots are just a few things facilities are doing to attract clients – with great success. When these practices are combined with proper search linguistics on their website, it becomes an effective combination to help get noticed. These new practices have been a struggle for some, especially those who were used to paying $7,500 and receiving an insured patient that same day. Upfront marketing costs can be prohibitive as facilities wait for their marketing to kick-in, but those who engage with ethical marketeers are seeing huge results when their efforts come to fruition.
If you are a facility waiting for your Legitscript certification, it helps to reach out and see where you are in their process. But certification alone won't solve everything. Throwing money at Google can get very expensive. It should be done with precision and with strong marketing practices to support it. To ensure your future, make sure you are doing the following:
Your site should be aligned to communicate properly with Google.
You must be consistently creating valuable content to those searching for your services.
Clean up your Google My business listing.
Don't be afraid to reach out to your local community to get involved.
If you would like to learn more about how Valid Resource can help with your addiction treatment center marketing, email info@validresource.com or call 323-254-0548 to meet with their team.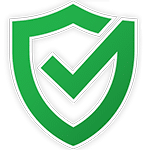 Marketing Expertise Exclusively for the Drug and Alcohol Addiction Treatment Industry.
Call now to see how we can help you. 1-323-524-0528

Marketing Expertise Exclusively for the Drug and Alcohol Addiction Treatment Industry.
Call now to see how we can help you.
1-323-524-0528