If you work in the field of addiction treatment, you know how important your work is. You spend your professional time helping people rebuild their lives from the dangerous disease of addiction and substance abuse. If you act in a human resources capacity as an executive director, program director or other administrative role, you understand the positive impact a good employee can have on the lives of others. You believe in your work and we do too. You help individuals and families heal, while entire communities are benefited from your services. One day at a time, patient after patient, you are helping to make the world a better place.
Watch the video or continue the article below.
We want to offer you some tips for recruiting employees to your drug rehab center. Employees who will share the same commitment as you do for your work. There are many people who hold the same motivations as you do. You want to hire the right people for your treatment center because they will become the face of your business. They will be involved in the direct care and healing of your patients. You always hope for the best, so you should expect the best from your recruitment efforts too.
Finding the right candidate for the job has changed drastically in recent years.
Today, employers have access to numerous online resources to scout for potential employees. These services will also help the right employees find you. Your efforts should be focused on smart practices that will assist you in finding employees who care about your organization's mission as much as you do. Applying some simple marketing principles here will help you save time and money as you search for the most qualified employees for your drug rehab center.
Just like any other marketing effort to find clients for your business, recruiting employees is not much different. You are creating, delivering and communicating your organizational opportunities that will benefit the right person, hopefully for the right reasons.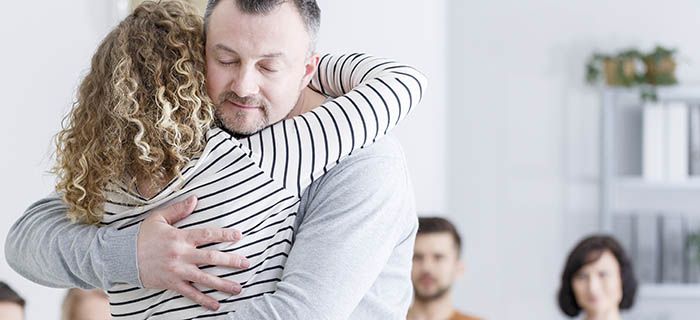 The professional field of addiction recovery is currently facing a crisis.
More people need rehab and addiction recovery than there are resources available to treat them. There is also a slew of new laws and government regulations that deal with requirements and licensure, with regard to your potential employees. These requirements vary from state to state, and in some cases your local municipality could have different regulations that your business must meet.
So how do you find the most qualified employees for your rehab center?
Science has rapidly progressed our understanding of the impact addiction has on the human brain. As we learn more about the physiology of addiction, a need is also created for more specialized and diversified medical and psychological staff. Just as the needs of your clients are becoming more specialized, your organizational staffing efforts also need to become more targeted to a variety of specific needs.
In human resources, it is important to conduct an internal and external analysis of your potential employment opportunities.
For the external analysis component, you will want to take into consideration the overall job market in your area and within your specific field of addiction treatment and substance abuse recovery. Research the marketplace of jobs in your field not only locally, but across the nation as well. You would be surprised how many people are willing to relocate, depending on the opportunities you could offer to a prospective new hire. Once you take all of these factors into account, it is time to perform a deep-dive and focus your attention on the right targeted audience. Remember, the more targeted your recruitment efforts are, the more effective they will be.
Valid Resource is a group of marketing professionals and we can attest, a targeted campaign is the most likely to be a successful one. So who should your target audience be for your drug rehab center's staffing needs? The obvious answer here is the area that will meet your specific needs at your facility. This list should take into account those who are most qualified for the job:
Licensed clinicians, including those with experience as addiction counselors.
Doctors, nurses and other types of health professionals.
Researchers or other academic support staff.
New medical school graduates, focusing on the field of addiction treatment, psychology, neurology or biology.
Administrative professionals with business management, financial services or human resources backgrounds.
Again, the goal here is to meet your specific need with the most qualified applicant for the job. One sub group of people we haven't mentioned yet are people with an affinity for addiction recovery issues. These are people who have either experienced a substance use disorder themselves, or perhaps they have lost a family member, close friend or loved one to the disease of addiction. Almost every single treatment center we work with has a few people like that working for them. We cannot stress enough how this type of person typically will share a genuine motivation to help people and make a difference in the world.
The Association for Addiction Professionals conducted numerous focus groups on recruitment efforts for the field of addiction recovery employment. In these groups the number one thing potential employees identified as a perk to a potential job was the opportunity to "make a difference". This was the most common theme in all groups of people who were seeking employment in the field of health and human services. The field of addiction recovery is highly regarded as one that can impact peoples lives in a positive way. People who consider working in the field strongly feel that their employment will be a chance to give back to the community, and potentially save someone's life. This is a massive benefit that employment at your drug rehab center can offer. Focus on this very positive aspect and you will quickly find the right person for the job.
Kreed is the senior content strategist at Redbear. He has lost 3 very close friends and a bandmate to the opioid epidemic. He is passionate about helping people who really need it. He can be found performing or watching live music on most weekends or playing with his dogs down by the Boise River.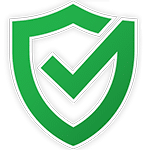 Marketing Expertise Exclusively for the Drug and Alcohol Addiction Treatment Industry.
Call now to see how we can help you. 1-323-524-0528

Marketing Expertise Exclusively for the Drug and Alcohol Addiction Treatment Industry.
Call now to see how we can help you.
1-323-524-0528